Concert of the rock band Azra in Gospić, 1978. Photo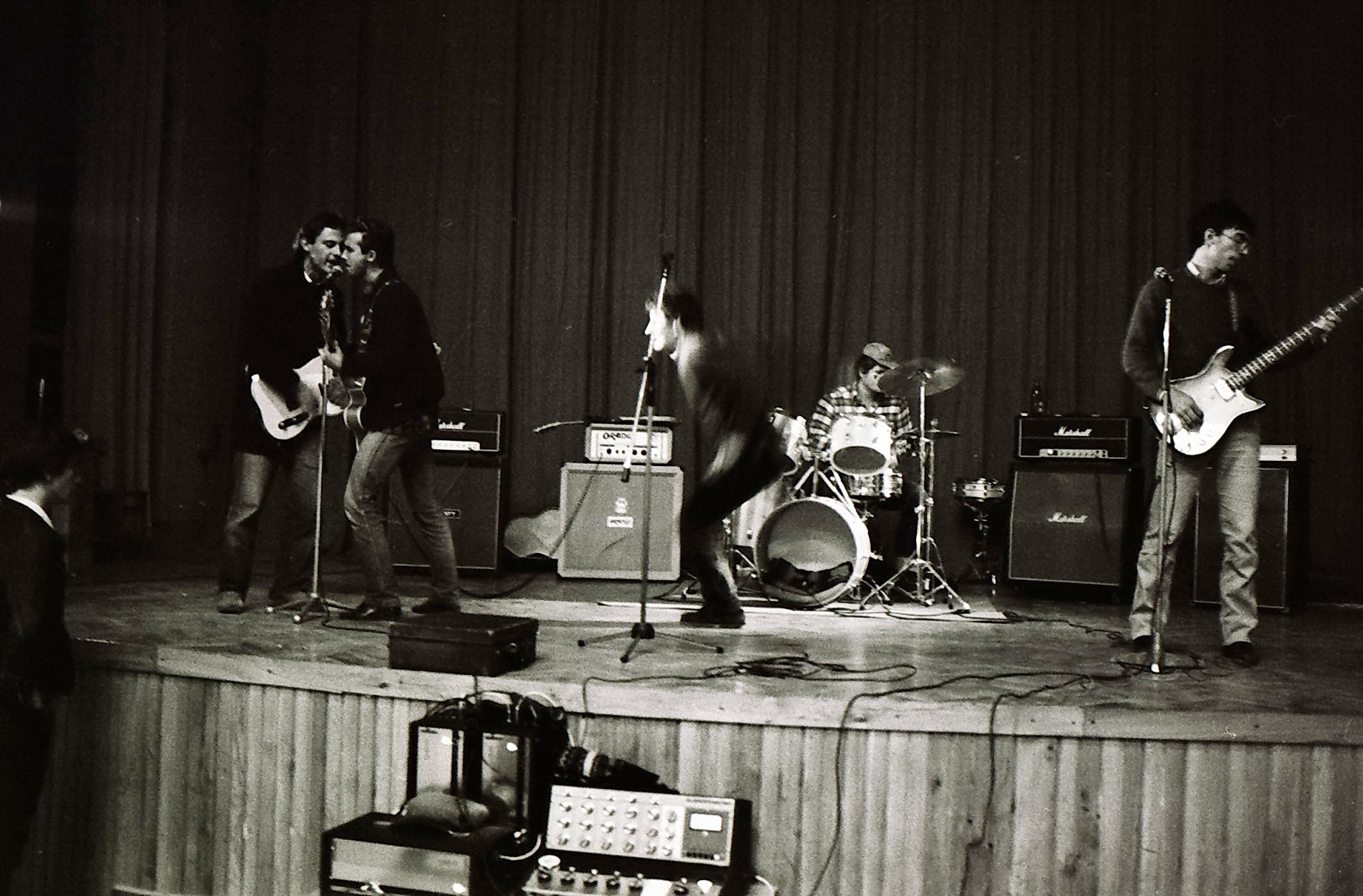 The photo shows the first line-up of the band Azra in Gospić in October 1978. The concert was part of the first tour of Azra organized by Polet. The first line-up consisted of Branimir Johnny Štulić, Jura Stublić, Marino Pelajić, Branko Hromatko and Mladen Max Juričić. In 1979, Jura Stublić, Marino Pelajić and Mladen Max Juričić left Azra and founded the group Film. With Azra soon reformed by Johnny Štulić, the group Film became one of the leaders of the new wave scene not only in Zagreb but also throughout Yugoslavia.
After the strike in Gdansk in August and September 1980 and the establishment of the Solidarity trade union, which meant the beginning of the fall of communism in Poland, Štulić wrote the song "Poland in my heart." It expresses explicit support to events in Poland, and mentions Wojtyla, i.e. Pope John Paul II. Among the young people in Yugoslavia, this song was perceived as a call to freedom from communism and cultural disagreement with the older generation who were in the Party.
After one concert and eight studio albums, Azra broke up in 1990. After several changes in the original line-up, group Film continued to perform and still plays today under the name Jura Stublić & Film.
Autorius
Charakteringas eksponatas
Nuorodų sąrašas
Janjatović, Petar. 2007. Ex yu rock enciklopedija: 1960 - 2006. Beograd: Petar Janjatović
Pavelić Pipo, Goran, interview by Godić, Darjan, March 06, 2018. COURAGE Registry Oral History Collection
2018-09-07 12:24:51