Onyszkiewicz, Tymoteusz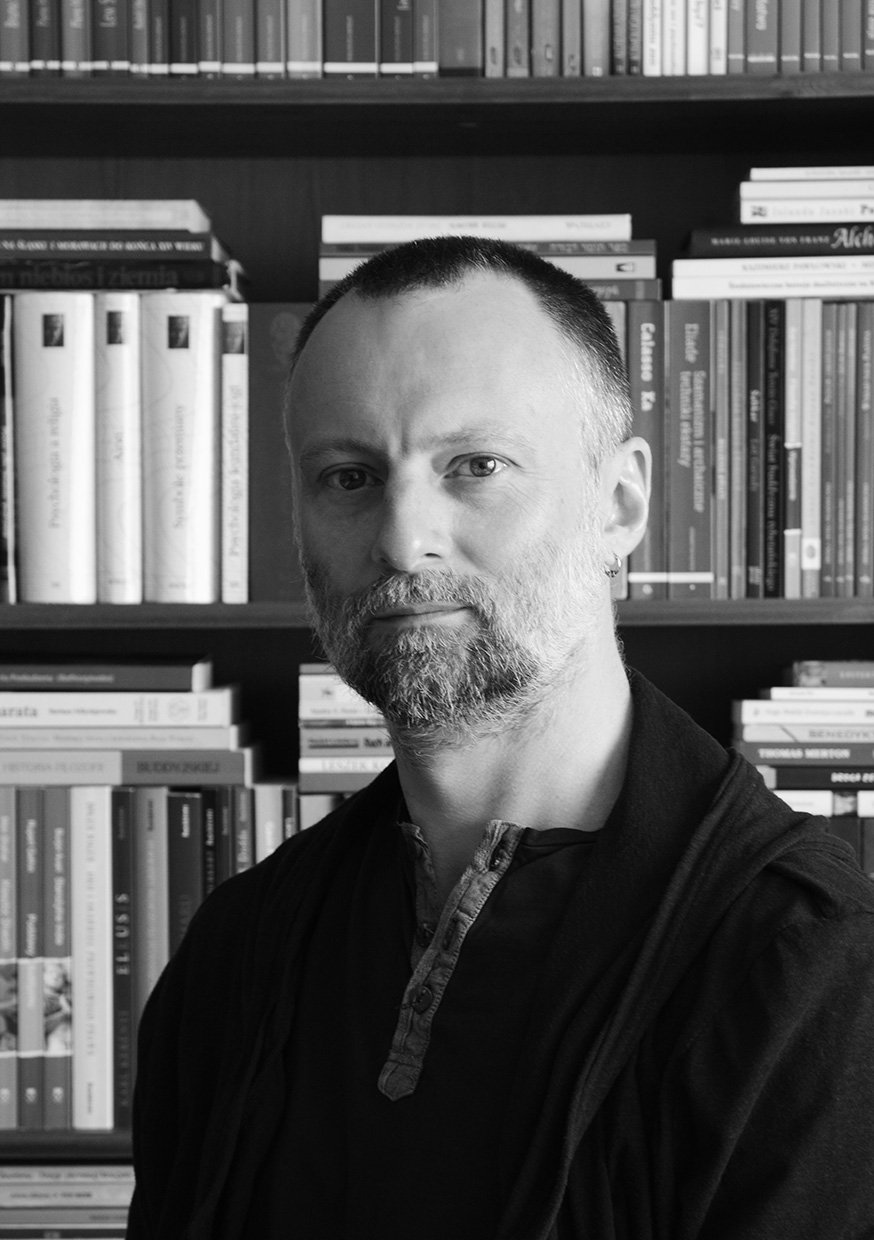 Tymoteusz Onyszkiewicz (1973) was one of the first anarchist activists in the capital of Polish People's Republic. When he was 13 years old he had become a fan of the metal music, but after about a year he switched to punk rock. Polish and Western punk tapes brought to him for the first time the ideas of anarchism. He mocked communist organisations such as The Polish-Soviet Friendship Society, whose board bulletin he used to change, parodying official announcements. As a student of a Szkolny Ośrodek Socjoterapii (SOS, School Sociotherapy Centre) he met other youngsters fascinated by anarchism, among them Arkadiusz 'Owca' Zajączkowski. They started organising anarchist meetings and demonstrations and founded the A-Cyclists collective. Onyszkiewicz took part in demonstrations, happenings, and rallies organized by anarchists and other youth opposition groups, as well as street fights with the skinheads and police. He continued his anarchistic engagement after 1989 transition and participated in preparing the alter-globalist protests against European Economic Summit in Warsaw in 2004. Poet, writer, author of poems, novels, essays, articles published in journals as well as in popular papers. Philosopher interested in the gnosis, Buddhism, and ancient philosophy. He works as a trainer of yoga and martial arts.
As a participant of the anarchist movement under the late socialism and still an active member of Anarchist Federation Tymoteusz Onyszkiewicz was one of the initiators of the Fuck 89 exhibition in 2014 and author of the Fuck 89 manifesto. Although the cooperation of informal 'steering committee' was collective and anonymous, Onyszkiewicz played the main role in the production of the exhibition. After the original exposition in A.D.A. squat in Warsaw, he presented the Fuck 89 archive in anarchists' sites in Wrocław, Rzeszów, and Kraków. Onyszkiewicz drew the very conception of the Fuck 89 as a symbolic farewell of heroic past from the 1980s, with its legends and heroes, necessary to raise a new anarchistic movement, free from the old mistakes. Anarchists failed in 1989, he argued, the end of socialism turned out to be a beginning of a new, oppressing regime: neoliberal capitalism. So there should be no sentiments toward ineffective struggles when some new are on the horizon. Thus the Fuck 89 was an anti-sentimental gesture closure in the history of post-war anarchism in Poland.
Onyszkiewicz and other young anarchists were radically against the socialist government and militarized state regime. However, at the same time, they opposed 'Solidarity' movement as clerical, nationalist, and conservative. Onyszkiewicz remembered that also cultural divisions between the mainstream and the alternative were not strict because as a young punk rock fan he was able to buy cassettes in official, public stores.
Source:
Tymoteusz Onyszkiewicz, Fuck 89 Manifesto, 2014.
Interneto svetainė
Svarbaus asmens vaidmuo
Nuorodų sąrašas
2018-12-28 17:41:41