Mimesis Collection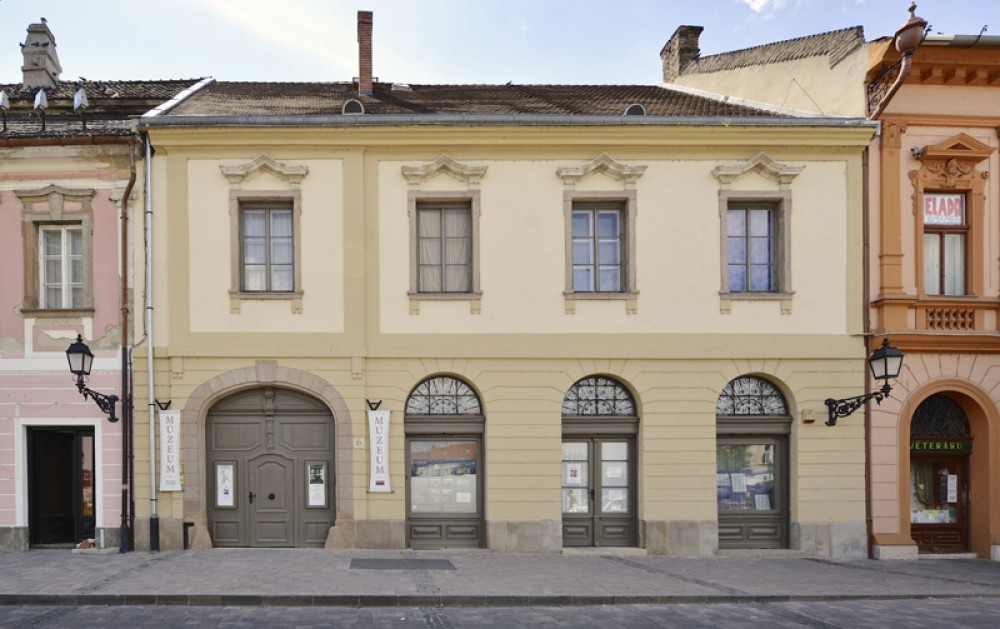 The special collection of the Ignác Tragor Museum, Vác. The Mimesis Collection consists of figurative paintings reflecting on the social reality of the period between 1960 and 1989.
Interneto svetainė
Kilmė ir kultūrinė veikla
József Bárdosi started to work at the municipal museum at Vác in 1987 as an art historian specializing in the visual arts. Contemporary art was only part of the museum's interests, alongside its archaeological and historical collections. After having surveyed the groups of artworks in the possession of the museum, he decided to reformulate the collecting policy. The character of the visual arts collection he started to develop was based on a selection from the (rather incidental) earlier purchases and also on his own research, in which he mapped the different tendencies of mediated realist painting (referred to as "secondary mimesis") reflecting on societal relations from the 1960s on. The works in the collection purchased by him since are connected either to sur-naturalism, hyperrealism, pop, or neo-mannerism, using photorealistic depiction to formulate their critical thoughts manifested in their style or in the themes depicted. By defining the direction of the collecting process, he also wanted to present an alternative to the postmodern New Painting that was dominant in the 1980s and what he considered "low-principled aestheticisation." He wanted to collect works that reflect on the social realities of Hungary in the period between 1960 and 1989.
Turinio aprašymas
The Mimesis collection, consisting of more than hundred items, features figurative works which reflect on the social reality of the era (the 1960s, 1970s, and 1980s) in some form. This reflection is expressed through the language of a kind of "realism" influenced by critical, conceptual, minimalist, naturalist, or hyperrealist approaches.

These modes of painting distance the subject by enlarging, repeating, homogenizing, or even erasing. On the other hand, they thematize the environment, the past, and the private sphere, thus expressing an oppositional attitude to the expectations of cultural politics of the time.

The collection incorporates quite diverse approaches to art, juxtaposing different ways of transcending or instrumentalizing realism. The collection even include painting installations.
Turinys
kiti meno kūriniai (tokie, kurie nepatenka į paveikslų, skulptūrų, grafikos ir pan. kategorijas): 0-9
paveikslai: 100-499
Operatorius (iai)
Savininkas(ai)
Įkūrėjai
Turinio kūrėjai
Kolekcijos sudarytojas(i)
Svarbūs įvykiai kolekcijos istorijoje
Galimybė pasinaudoti
visuomenei laisvai neprieinama
Publikacijos
Bárdosi, József (Ed.). Feltámasztott mimézis. Vác: Vak Bottyán Múzeum, 1989.
2017-12-07 11:52:36