Data Sheets on Windmills from Enisala, Dunavăţ, Frecăţei and Mahmudia in Dobrogea, in Romanian. Research: 1965-1977. File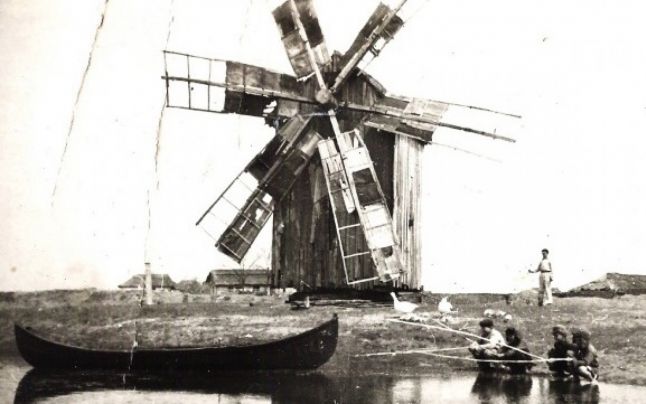 From 1964 until the end of the 1970s, Hedwig Ulrike Ruşdea, a museologist at the Museum of Folk Technics, conducted multiple pieces of field research on the technology of windmills and on their history and role within rural communities in the region of Dobrogea. In this file, she compiled specification sheets for the researched windmills, notes on the history of artefacts, interviews with former owners, who had been labelled as kulaks (chiaburi in Romanian) by the communist regime because of their owning a windmill, observations on the economic and social role of windmills, analyses of their numeric evolution, photographs of windmills rescued from the villages of Enisala, Dunavăţ, Frecăţei, and Mahmudia in Dobrogea, and reports on the acquisition of these windmills. The information included in this file persuaded the leadership of the Museum to rescue and reassemble the four mills at its open-air exhibition located on the outskirts of Sibiu. The various data gathered in the file are also a valuable historical source on the history of the region's cultural heritage and on the impact on this heritage of the economic and social modernisation policies implemented by the communist regime.
Autorius
Signatūra
Fond Hedwig Ruşdea, dosar nr. 38.
Charakteringas eksponatas
Nuorodų sąrašas
Archives of the ASTRA Museum in Sibiu, Collection: Hedwig Ruşdea, no. 38.
Klein, Konrad, 2009. "Ulrike Ruşdea: Mühlenforscherin von europäischem Rang." Siebenbürgische Zeitung. March 9. Accessed May 27, 2017. https://www.siebenbuerger.de/zeitung/artikel/interviews/8728-ulrike-rusdea-muehlenforscherin.html
2018-01-29 16:30:24